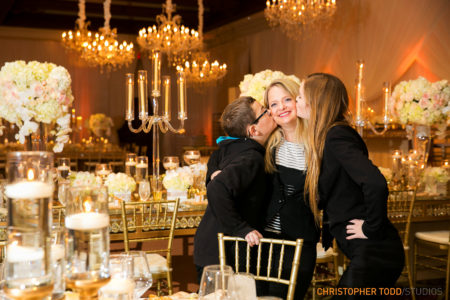 What better way to be creating happiness for others than to be part of their biggest and most important celebrations? Life is certainly magical when you create some of the most memorable moments of a person's life with them. Or when they want to create a certain experience for their guests or attendees during an event or conference…and you nail it. There just are not words to express how awesome that feeling is.
Early on in my work life I was involved with events. Even though it is ranked as one of the top 5 most stressful jobs to have (falling to 5th place under military, police, fireman and pilots) it is highly rewarding. The amount of happiness that my team and I create for our clients and their guests is immeasurable. And we get to do it over and over!
Being involved with events exposed me to working with Hollywood Starlets, Fortune 50 CEO's, actors, musicians, NFL players, MLB players, entrepreneurs, doctors, attorneys and some amazingly awesome people who allow my imagination to run free. It is also a consistent opportunity to bring joy to the world through creating happiness with others.
To follow my adventures in weddings and events, you can follow us on:
Or visit the Chic Productions Website
SaveSave
SaveSaveSaveSave