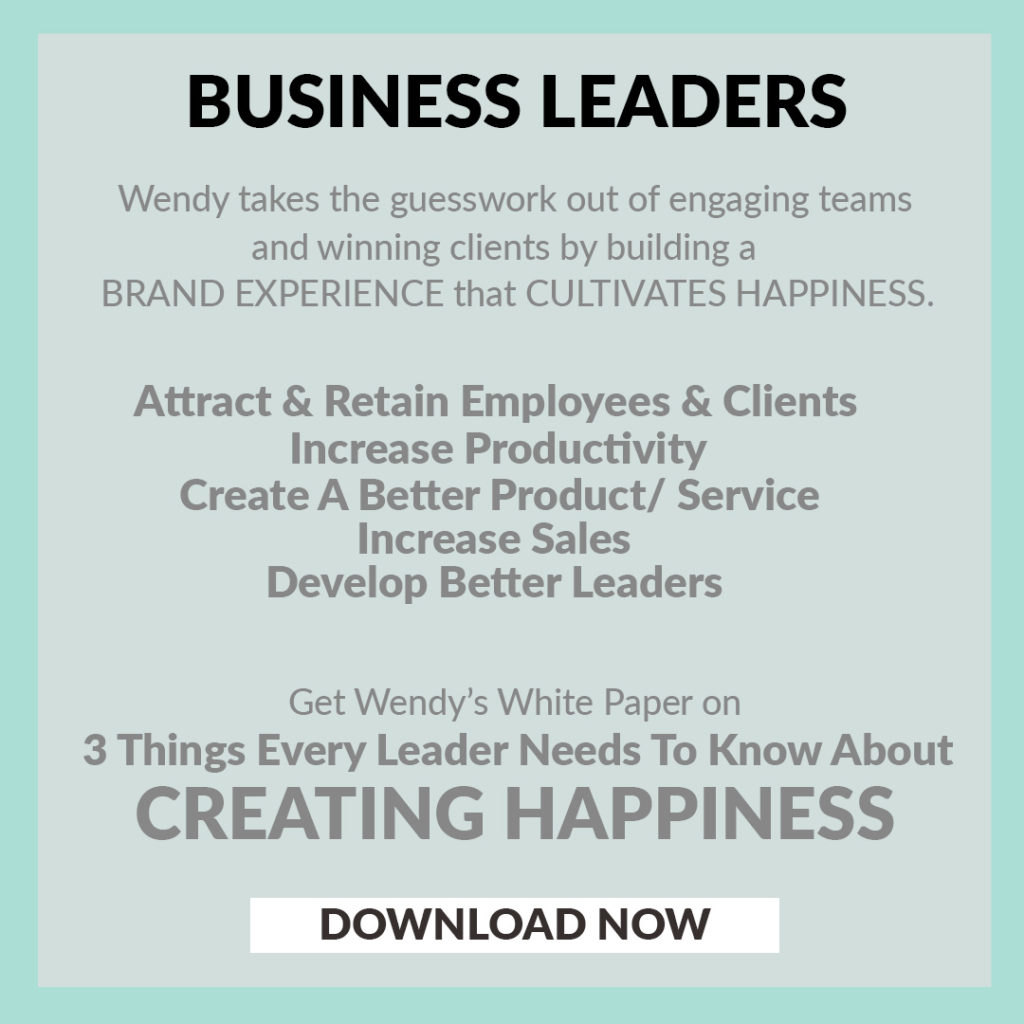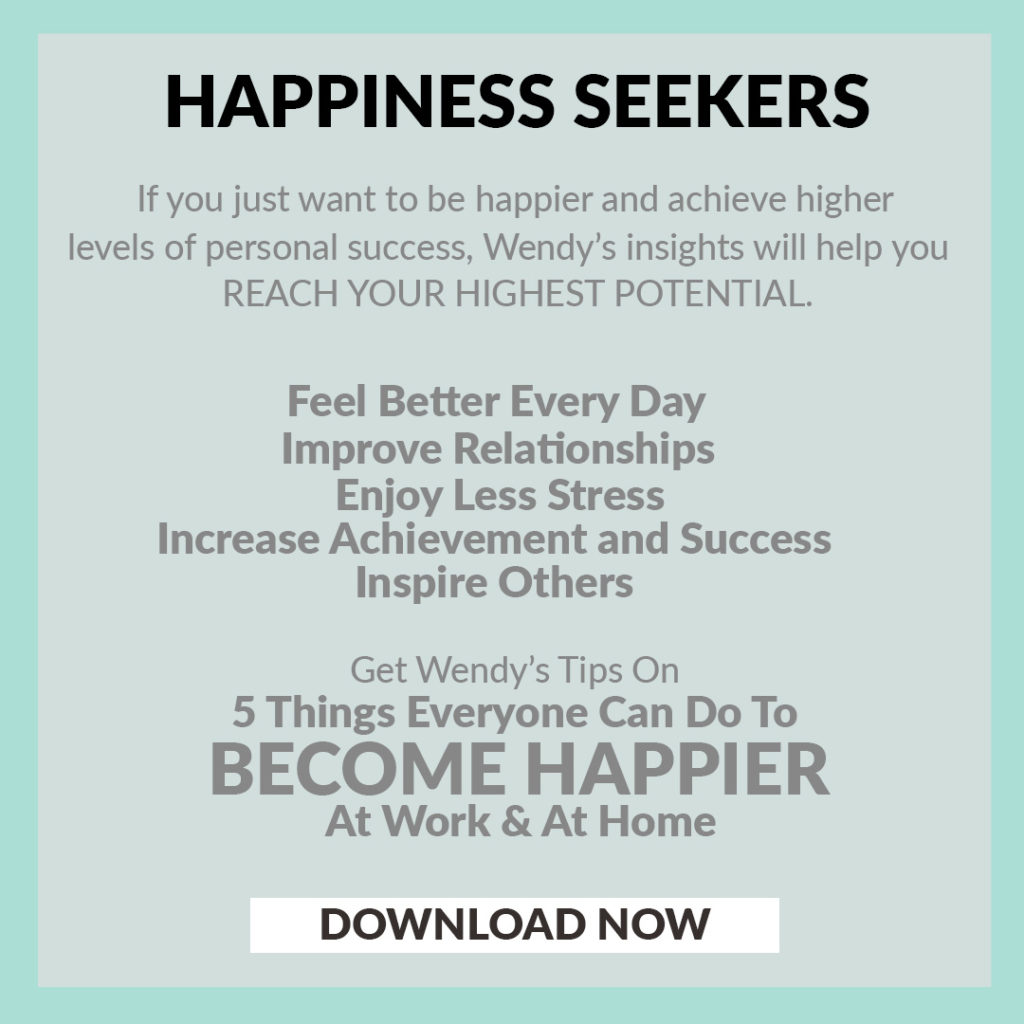 What is the keystone to productivity and profits for business?
The level of happiness achieved within teams and with customers and clients. Yes, it is that simple.
Wendy Dahl helps corporations and small businesses create cultures that captivate their teams and ideal clients. She is an author, an award winning keynote speaker and the leading expert on Creating Happiness in the workplace and in life.
Creating Happiness is serious business. It is the elephant in the room many leaders are avoiding because they're distracted by sales figures and the bottom line. But just what happens when you have happy employees?
They are 12% more productive
Sales increases by 37%
36% would even give up $5,000 a year in salary if it meant they were happy at work
They take 10 times fewer sick days than unhappy employees
These statistics show you quite a different bottom line now doesn't it?
Your brand experience and company culture are no longer something you can just allow to happen organically. Curating a culture that attracts and retains top talent and your ideal clients is just as critical as your marketing plan.
Stop leaving money on the table and transform your business today!